After School Club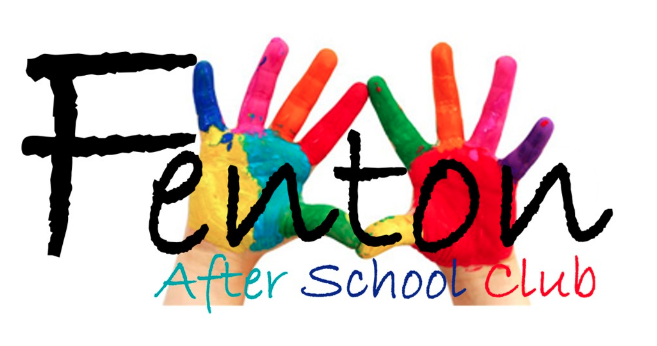 Fenton CP School is delighted to offer quality after school childcare.
THE AIM
The aim of the Fenton After-School Club is to provide quality accessible out of school childcare offering a range of play activities in a welcoming atmosphere.
NUMBERS OF CHILDREN CATERED FOR
The scheme will operate for boys and girls of Fenton and the wider community, aged 3-11 years. The Club can currently cater for 24 children. The Club intends to offer a child centred environment meeting the social physical, intellectual, creative and emotional needs of each individual child.
LANGUAGES USED
The main language of the Club will be English. Bilingual signs will be used where appropriate.
OPENING HOURS
The Club will be open between 3.15 pm and 5.45 pm every evening during school days.
CONTACT INFORMATION
Our contact address is:
Fenton C.P. School
Portfield
Haverfordwest
SA61 1BZ
Club Mobile: 07528 063716
Once you have registered your child, we hold your contact details and other information regarding your children. It is vitally important to keep us informed of any change of details.
STAFF
There will be three qualified members of staff giving a ratio of 1 qualified staff to 8 children:
Senior Playworker: Mrs Jennifer Thomas
Assistant Playworkers: Marie Hawkins, Emma Bartlett and Debi Jones
Volunteers will assist at various times. All staff and volunteers will be CRB checked.
FOOD
Snacks and drinks will be available at the beginning of the session: this will be in line with our healthy eating policy, and to suit your child's dietary needs and preferences.
FACILITIES
The facility will provide appropriate areas for a range of needs including a food preparation/dining area, a quiet area, a large play area and outdoor play space. Toilet and first aid facilities will be available as well as personal storage and administrative space.
Activities will be planned weekly offering opportunities for free play. Children will be encouraged to participate in the planning of activities and ideas for equipment.
ARRANGEMENTS FOR COMPLAINTS
The welfare of the boys and girls will be paramount and we aim to meet the needs of both children and parent/carers. However, if there is cause for complaint at any time please let the senior playworker know. We have a complaints procedure which is explained in the parent/carers handbook.
If your complaint cannot be resolved you are entitled to contact your local Care Standards Inspectorate for Wales office at:
CIW
South West Wales
Government Buildings
Picton Terrace
Carmarthen
Carmarthenshire, SA31 3BT
Our Parent/Carers handbook sets out the Club's policies and we recommend that all users read this. Policies and procedures for the club are also available in the Club.
Fenton Community Primary School, Portfield Road, Haverfordwest, Pembrokeshire, Wales SA61 1BZ Telephone: 01437 765378